Die Inseln des ostlichen agaischen Meeres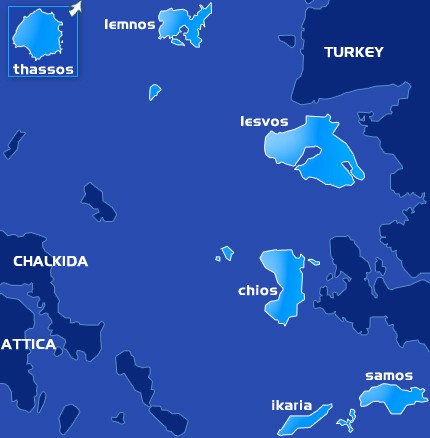 Across the Sporades Islands and the northern Cyclades, on the Eastern Aegean near the Turkish coast, lie Samos, Ikaria, Agathonissi, Xios and on the north Lesvos. These, mostly big, islands attract the visitor for their green scenery, ancient sites and the numerous bays with safe anchorage's.
Among them Samos and Lesvos are connected with several european airport.This area offers ideal sailing conditions, with moderate winds and many altervative itineraries to follow starting from Samos, southerly to the Dodecanese or westerly to the Cyclades.
SAMOS line
Piraeus
80
Syros
86
12
Tinos
94
19
10
Myconos
176
103
91
89
Samos
162
88
76
74
17
Karlovasi
133
62
50
48
44
28
Evdilos